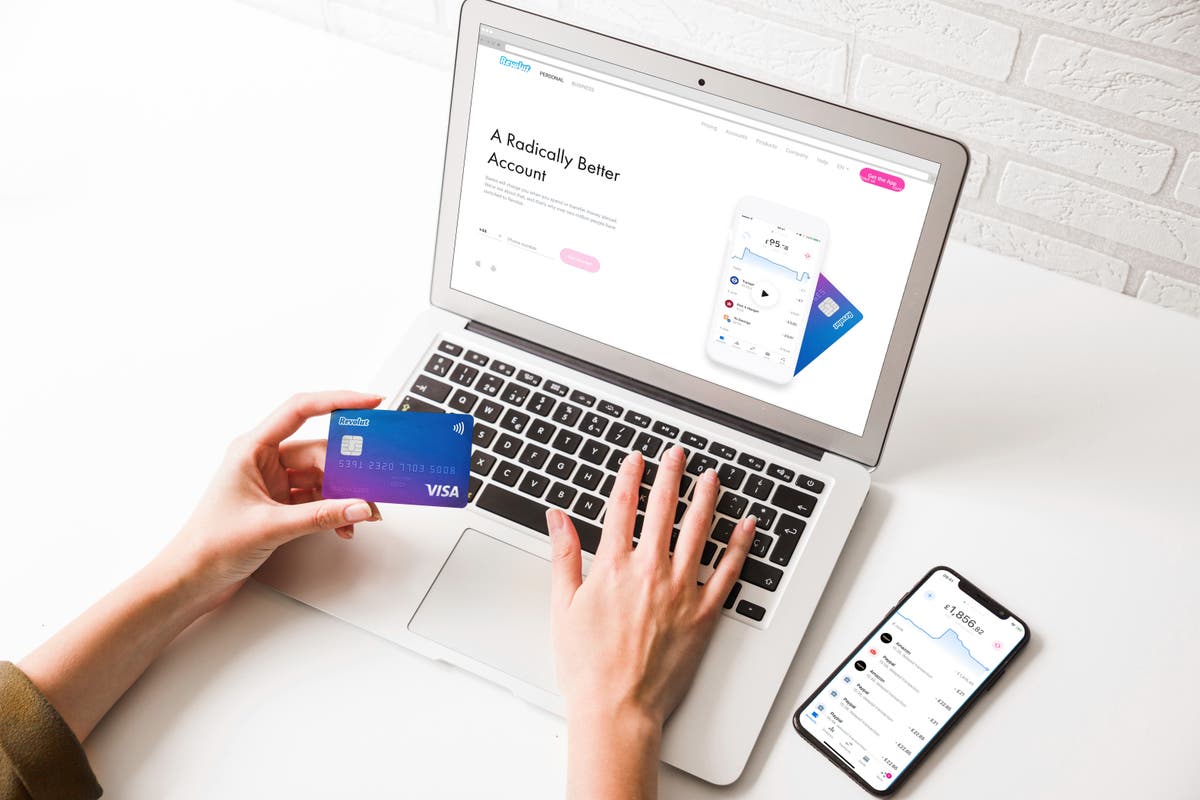 Banking app Revolut has hailed its first profitable year after benefiting from a post-pandemic digital boom and a growth in crypto trading.
The company, which is the UK's most valuable fintech, published its much-delayed annual report for 2021 on Tuesday, after being criticised for filing its accounts late.
But the firm brushed aside the delays and cheered its first full year of profitability, with a net profit of £26.3 million, up from the £223.6 million in steep losses it posted the previous year.
"When profitability often plays second fiddle to growth for fintechs, we showed that a company as young as Revolut can continue to accelerate its growth while also being profitable", the company said in its report.
Its revenue surged by nearly threefold, totalling £636.2 million for the year, up from £219.9 million in 2020.
Revolut said its financial performance was strengthened by seeing an increase of more than 50% in weekly active retail customers, and an increase in the average spend per user by a tenth.
It had more than 16 million customers at the end of 2021, up from 11 million in 2020.
Today, the global app has around 27 million customers, Revolut chief financial officer Mikko Salovaara told the PA news agency.
Revolut makes money from products such as transfers and multi-currency cards, paid plans that go up to £12.99 a month for a "metal" card, and crypto assets.
Mr Salovaara said that more than half of its revenues came from foreign exchange, wealth and trading, and that about 30% came from crypto alone in 2021.
"2021 was the year in which crypto asset investing transitioned from early adopters to mainstream investors", Revolut said in its report.
This is a very different story today, however, with crypto making up about 5% to 10% of revenue, the finance chief revealed.
This is due to a downturn in the cryptocurrencies over the winter which saw the collapse of trading platform FTX and a slump in the value of bitcoin.
Mr Salovaara told PA: "What's happened is that we're getting more revenue from a big growth of customers, which has really made up for the downturn in crypto.
"We are seeing increased use of our products, particularly payments, with people travelling again, cross-border, and using credit and debt cards in daily life.
"And with interest rates going up and economic conditions getting tougher, we have seen an uptick in the use of credit.
"On the back of our banking licence in Europe, we launched unsecured personal loans, credit cards and 'buy now pay later', and we hope to be able to expand that across our whole footprint."
While the fintech is licensed as a bank in Europe, it is yet to receive a banking licence in the UK, around two years after sending off an application.
Revolut said on Tuesday it was in the "advanced stages" of its application to the regulator for a licence, which would enable it to hold customer deposits and offer loans.
Mr Salovaara said the company is expecting the license "imminently", but stressed that it is "sustainable without the licence".
The London-headquartered company was valued at a record-breaking £24 billion in the summer of 2021 after securing investment from a big funding round.
But Mr Salovaara said the fintech is now "self-sustaining" and its profitability means it no longer needs funding.