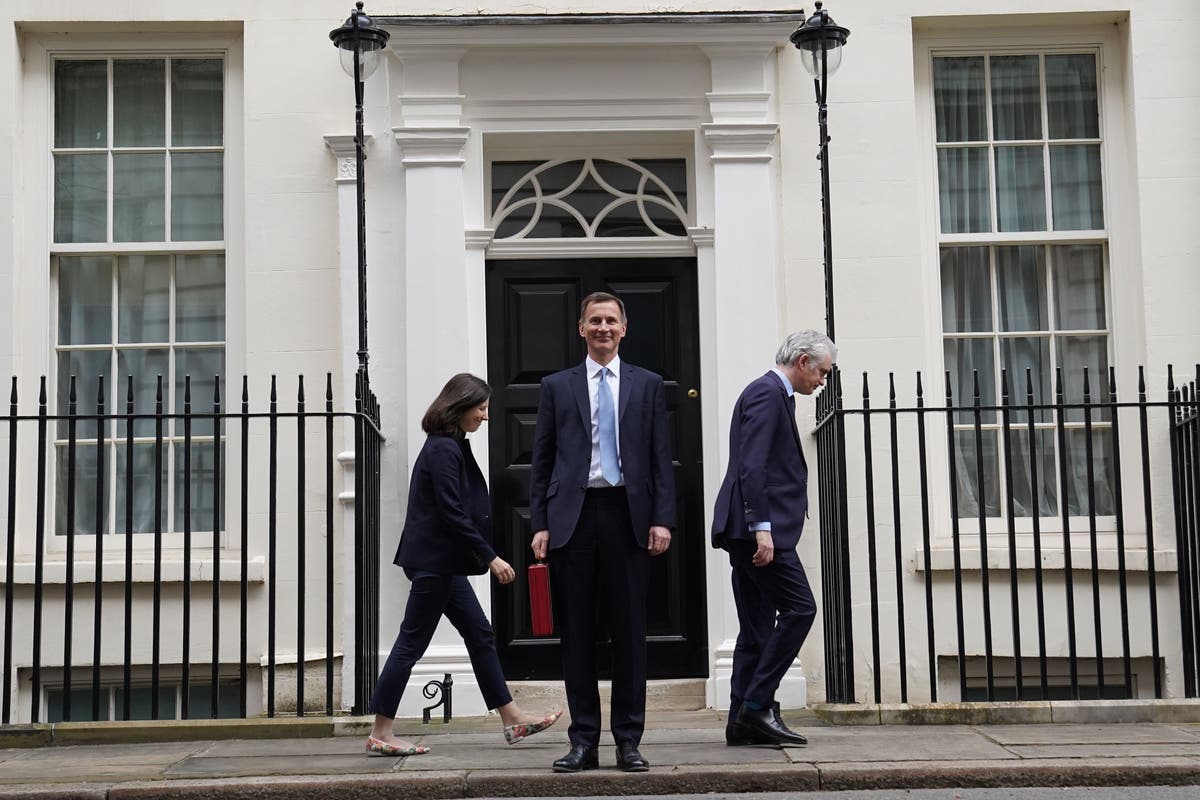 The UK will avoid entering a recession with the economy 'proving the doubters wrong', Chancellor Jeremy Hunt said.
Mr Hunt used his Budget to promise a major expansion of free childcare and he has already announced an extension of support for household energy costs.
The Chancellor said the energy price guarantee, which caps average household bills at £2,500, will be extended at its current level from April to June.
It had been due to rise to £3,000 in April and the cost of scrapping the planned 20% increase will amount to about £3 billion.
Opening his Budget statement, Mr Hunt told MPs: "In the face of enormous challenges, I report today on a British economy which is proving the doubters wrong."
He added: "Today the Office for Budget Responsibility (OBR) forecast that because of changing international factors and the measures I take, the UK will not now enter a technical recession this year.
"They forecast we will meet the Prime Minister's priorities to halve inflation, reduce debt and get the economy growing. We are following the plan and the plan is working."
The Chancellor announced:
– that the OBR forecasts inflation in the UK will fall from 10.7% in the final quarter of last year to 2.9% by the end of 2023.
– the fuel duty freeze and the 5p cut will be maintained for another year, saving the average driver around £100.
– a "Brexit pubs guarantee" will see duty on draught products up to 11p lower than in supermarkets.
– the Government would add £11bn to the defence budget over the next five years.
– the Government will provide a more than £30 million package to increase the capacity of the Office for Veterans' Affairs