If you are a Kabaddi lover, you can't miss the second season of Uganda Kabaddi League 2023. With the great success of the first edition of the Ganda Kabaddi League, the second season will be played from January 5 to January 28, 2023 at the Fast Fusion Indoor Stadium in Bugolobi. The league will run for almost a month. Streamed live to an Indian audience by India's premium digital sports online TV, by Absolute Broadcast under Star Sports TV.
Kabaddi is a contact team sport that originated in ancient India 4,000 years ago, Kabaddi is now taking root in Uganda. The game is played by two teams of seven players, and requires speed, fitness and strategic thinking. It is governed by the International Kabaddi Federation.
The second edition of the Uganda Men's Kabaddi League will be a 10-team tournament. From the previous edition 8 teams plus Kampala KC and Masaka KC who will compete with the existing teams for the trophy. With the addition of these two new teams, the number of matches has increased from just 61 in the first season to 94. The two winning semi-finalists will take center stage in the final on January 28, 2023.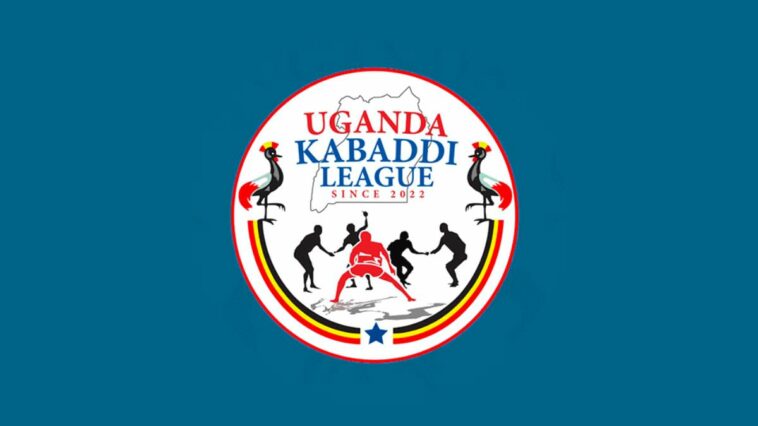 Pro Kabaddi League has revitalized the sport
The game has been around for thousands of years. It is still popular today. A popular incarnation of kabaddi is the Pro Kabaddi League, or PKL, in India. PKL is the second-most watched sport in the country, after cricket.
With the launch of Star Sports Pro Kabaddi in India, this ancient sport has come out of obscurity. It is now becoming the fastest growing sport in India. The league is attracting the attention of top players from around the world.
After the first season of the Pro Kabaddi League, the league has seen an increase in viewership and investments. It has also boosted the popularity of Kabaddi among the masses.
The Pro Kabaddi League has attracted a number of leading brands. This has paved the way for increased investment, player salaries and a wider window of activation. In fact, the league has managed to make celebrated players household names.
The league has also made kabaddi an appealing career choice for young talent. Anupam Goswami, the PKL organizer, says he is committed to the growth of the sport in the coming years.
The league is also known for its social identity. It promises to create a special place for the National Anthem. During the league, eminent personalities will perform the anthem.
The First Uganda Kabaddi League
Last year, the Kabaddi Federation of Uganda (KFU) took a team to the so-called showpiece tournament in India, but no Ugandan players were retained in the highly competitive professional kabaddi league. However, this has become a stepping stone for the sport in Uganda.
The federation organized the inaugural kabaddi league at the Fusion Stadium in the industrial area, which lasted for almost a month. the five-year, $25,000 yearly bargain was a game changer.
Formerly, kabaddi was played on turf or bare ground, yet the sport has simply been updated to a new level with the contribution of a competitors mat by Financial institution of India.
The league, advertised by Absolute Broadcast, has actually offered the sport a brand-new identification. Players clothed to the nines, accompanied by upbeat music and brilliant lights, developed a first-rate experience.
For the players, it was a new direction. It's the best complete satisfaction is the change of the players' lives. Dominating the scene were the huge kids Muralila, Shafik Katamba and also Frank Kamoga, among others, putting their feet forward. Muralila, a student at Murusa Academy that played for the championship-star Pirates and was called MVP. He has since joined one of the two teams in the expanded league – Masaka.
Lots of gamers have been having problem with poverty, yet playing in the specialist league, they have had the ability to obtain grants as well as some money. If they proceed to do well, it is additionally possible for some players to play properly in India. Olivia Narubega and Shanita Najampa are vivid proof of that possibility.
Star Pirates KC established themselves as an authority in their first season. They lost only one game and won 13 out of 14 in the league stage. Star Pirates KC won the championship by defeating Jakana Super Bullets in the final.
Points Table
There will be four matches per day according to Indian time, the first match will be at 3pm, the second at 5pm, the third at 7pm and the fourth at 9pm. The women's race will also be held at the same venue starting at 1 p.m.
Each game will be played for 40 minutes, divided into two halves of 20 minutes each. A team will receive 5 points for each win and 0 points for a loss. The team at the top of the Uganda Men's Kabaddi League Season 2 standings will face the fourth ranked team in the semi-finals, while the second and third ranked teams will face off in the other semi-final.
Men's Uganda Kabaddi League 2023 (Last updated on January 16)
| | | | |
| --- | --- | --- | --- |
| # | TEAM | SCORE DIFFERENCE | POINTS |
| 1 | Star Pirates KC | +219 | 50 |
| 2 | Masaka KC | +113 | 38 |
| 3 | Jakana Super Bullets KC | +170 | 35 |
| 4 | Twilight Errant Kabaddi | +57 | 35 |
| 5 | War Jaguars Kabaddi | -13 | 20 |
| 6 | Superior KC | -20 | 20 |
| 7 | Kampala KC | -88 | 15 |
| 8 | Random Fighters KC | -90 | 15 |
| 9 | Sharks Kabaddi Giants | -193 | 8 |
| 10 | Colothians KC | -227 | 5 |
Women's Uganda Kabaddi League 2023 (Last updated on January 16)
| | | | |
| --- | --- | --- | --- |
| # | TEAM | SCORE DIFFERENCE | POINTS |
| 1 | Angels KC | +85 | 20 |
| 2 | The Hustlers KC | +101 | 20 |
| 3 | Kkungu KC | -42 | 10 |
| 4 | Titanic KC | -56 | 10 |
| 5 | The Eaglets KC | -58 | 5 |
Dream11 Prediction For Uganda Kabaddi League
If you are looking for a prediction for the game, you can try out Dream11. If you want to know more about the players and the performance of each team, you can check out the Players Statistics section. It includes the current form of the players and the performances of the captain and the vice-captain. Also, you can see the success rate of super raids and the points that a player has gained against a particular opponent.
Best Kabaddi dream11 team prediction site, we offer a wide range of tips and winning predictions for free. Taking into account the best tournament lineups and historical performance data of all players and their top fantasy suggestions. Thousands of users have already used our predictions and won money in dream11 matches. Start now to get the best predictions for today's games with our analysis in every game!
Online kabaddi betting
Also Read : Kabaddi Betting : Best Guide to Help You Start in India
One of the fastest growing markets online is kabaddi. It's a game that's played all over the world. With hundreds of millions of people watching it every year, it's a great sport to bet on. However, it's also one of the most complicated markets. That's because you need to understand how a player plays to get a decent return.
The sports betting market is fast evolving. There are many types of online and offline sportsbooks. Before making your choice, it's important to know your limits and keep records. In addition, it's essential to use a strategy. This means paying attention to your betting, knowing the rules of the sport, and studying your favorite players' performance.
Free Kabaddi Betting Tips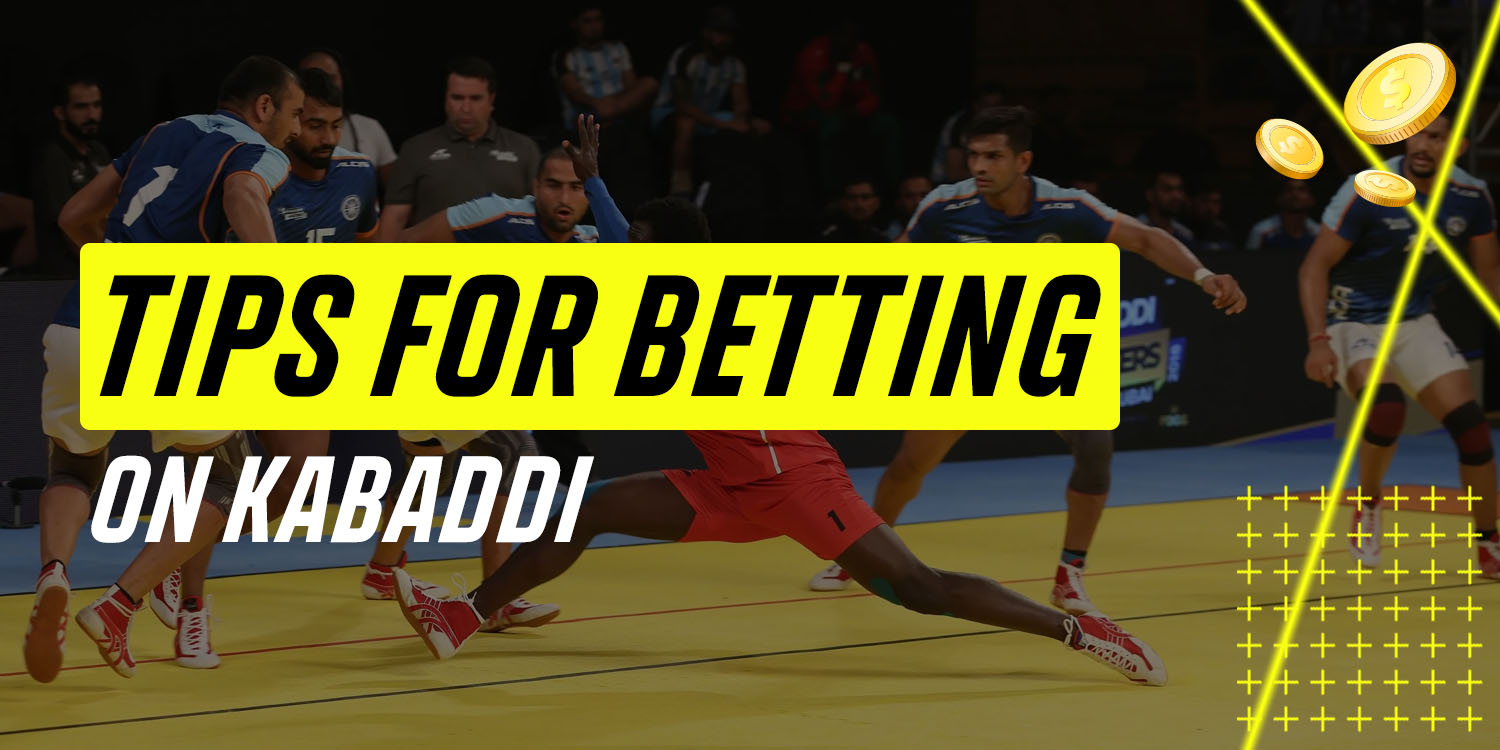 When you start out betting on kabaddi matches, you need to follow some basic tips so you can make your bets and be successful. These tips will help you to analyze the players, keep a record of your bets, and make a successful bet.
Review previous head-to-head matches
If you are looking to win big at the kabaddi table you better be ready to play the field. For example, you should be armed with a decent bankroll and a solid betting plan. The best way to accomplish this is to research the teams you are going to play before you set your foot on the field. This will not only help you make smarter bets, but it will also save you from having to do the unenviable task of defending yourself.
Among the slew of bets you have to wade through, you have to decide which team you are rooting for. In a nutshell, you need to find out who you are betting on, which teams they are playing, and what kind of matches they are slated to play in. Then you can figure out the odds of winning your wager and make the best possible decision.
Also Read : Sports Betting Guide: You Must Read Before Placing a Bet in India
Keeping a record of your kabaddi bets
If you're a fan of kabaddi, you may want to get into the online gambling business. There are a lot of options available to you, including free bets and promotions. However, you should take into account that there are some risks involved. You could lose your money, so it's important to have a cool head.
Before you start betting, you'll need to make sure you're familiar with the game. You also need to know about the team you're betting on. It's important to research the team's history. Comparing a team's performance against other teams can help you predict their future. For example, if you've seen a team score 15 points in the first half, you can bet on them to do so again.
The sport combines wrestling and rugby characteristics. You'll need to bet on the amount of points a team will score at the end of the match.
When you're betting on a team, you need to consider how they've performed in recent matches. Also, you'll need to pay attention to the style of play of each player. This information will help you decide whether a certain selection is a good bet.
Refer-a-Friend bonus
A Refer-a-Friend (RAF) bonus is a great way to increase your betting earnings. The bonuses come in the form of free bets and risk-free bets. Most sportsbook offer referral programs. These are an excellent incentive to encourage people to sign up for a sportsbook account.
There are several bookmakers that offer RAF bonuses. The requirements vary from one sportsbook to another. However, most of them require a minimum deposit.
For example, at Dafabet, the requirement is to register and make a deposit of at least Rs1,000. After that, you can start referring friends to the site. If your friends successfully complete the registration and turn over Rs5,000, you will receive a bonus.
Another referral program is offered at BetOnline. Their bonus is 2x the amount of your friend's deposit. You can refer a maximum of three friends to the site.